Feeding Programs
CHIMOTO VILLAGE
Their borehole was repaired, The Gospel was shared, and we had left a couple of Bibles. Just a couple days later, 2 young men arrived at the GIA Mission House. They had heard The Gospel, repented and believed! Now what?  They wanted to start a Church but didn't know how. Immediately, the national pastor started meeting with them weekly.  He would teach them all day Thursday, and they would go back to their village and teach under a tree Sunday morning. Soon there were 113 new Christ followers being baptized!  We started attending church there, when Charlie noticed 3 boys that looked different.  They were not smiling or playing like the other children, and their hair was a reddish color. The national pastor took Charlie to visit the families. They discovered the families did not have enough food. We were able to leave them food for their immediate need, and made a plan to start a feeding program.
Soon, we were feeding maize porridge to 100-200 children, once a week. The 2nd year, we noticed so many bloated bellies, which we learned is another form of malnutrition. We then changed the porridge to include soya (soy beans), and groundnuts ( peanuts), providing much greater nutritional value. Currently, we're feeding 400-500 children, twice a week.
NOW ALL GLORY TO GOD, WHO IS ABLE, THROUGH HIS MIGHTY POWER AT WORK WITHIN US,
TO ACCOMPLISH INFINITELY MORE THAN WE MIGHT ASK OR THINK.
-EPHESIANS 3:20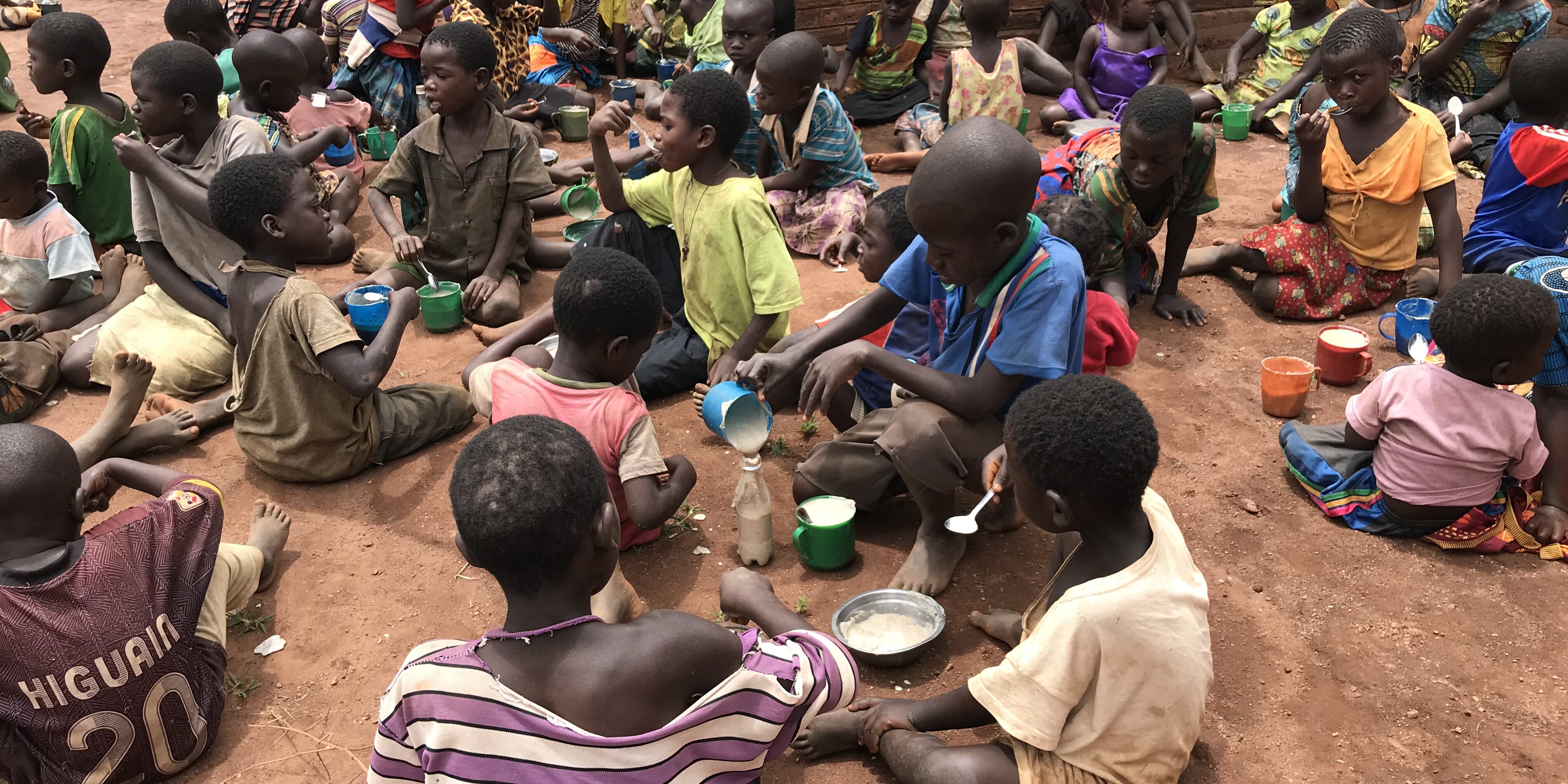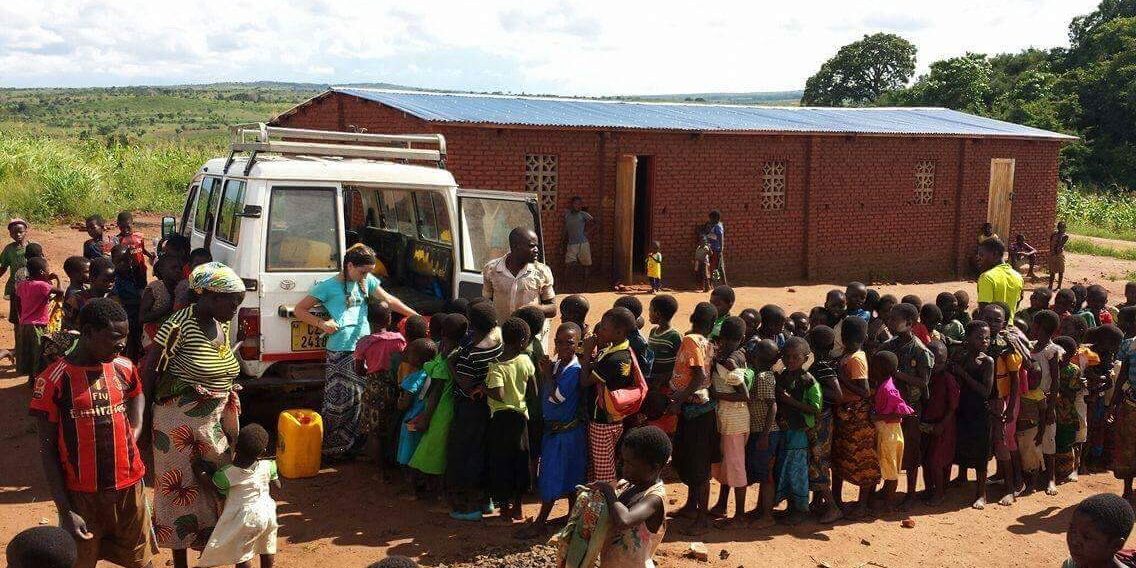 NYANKHAZI VILLAGE
The second feeding program we are supporting is an amazing God story! Over 5 years ago , John Boyington, the president of Gospel in Action, was in Malawi with another man from our church. This was before we were even serving with Gospel in Action, or had even been to Malawi. They repaired many boreholes, shared The Gospel everywhere they worked for 2 weeks.  ------> Fast forward over 5 years, and here we are serving with Gospel in Action in Malawi for 4 months a year. We are once again out in villages repairing boreholes and sharing The Gospel.
This one particular village asked if we remember being there many years ago. John Boyington had brought a team from Maine and was with us repairing the borehole. He vaguely remembered this big green pasture, and after discussing and verifying with Ruben, they had indeed been there. So the amazing thing about this is, after they had heard The Gospel for the first time, they built a church right where they had stood that day!
This building was not only the church building but also served as a Day Orphanage. Day orphans are children that have lost one or both parents. They have family that provide somewhere for them to sleep but are unable to provide food. Day orphanages feed these children.
God's timing is perfect. He had us in this village again, just as they were planning to close the day orphanage due to lack of food - and  Gospel in Action was able to provide for them! What a huge blessing it is to see the power of The Gospel in action right before your eyes! This year we would like to be able to provide soya and groundnuts to add to the porridge there as well.

NOW ALL THE GLORY TO GOD, WHO IS ABLE, THROUGH HIS MIGHTY POWER AT WORK WITHIN US,
TO ACCOMPLISH INFINITELY MORE THAN WE MIGHT ASK OR THINK.
- EPHESIANS 3:20